We all know quite well that sex dolls are built for one purpose and one purpose only, to satisfy your every sexual fantasies. But there is more than just fucking your sex doll. With the advancement of technology there are a lot of inbuilt features that would make your sex doll a great companion to pass time with. Here are three things you would do with your sex doll aside having sex;
Baths with sex dolls:
Everyone loves a bathroom sex, in fact, it is some people's ultimate sexual fantasy. From sex under the shower, to sex standing wet and naked. It is no doubt the bathroom is one place you would get your groove on with your sexual partner. And it is perfectly normal and wonderful that you would do this with your sex dolls as well. Only this time, it is on your own terms (fantastic, right). 
Prepping a bath with your sex doll is also part of the fun, it is like foreplay and even easier. From the water (make sure the temperature is not too high for your TPE doll, at most 50 degrees warm. also avoid cold water as it would warp your doll) to the shower gel, lubricants (for easy penetration) and even dry towels for use after the bath. Also, another important point to note is to prepare a bathtub if your doll does not have a standing function.
While in the bath you could enjoy different positions with your doll and even use vagina sex toys if you want to make your play more fun. This is just in order to spice up your routine and change of environment with your male sex doll.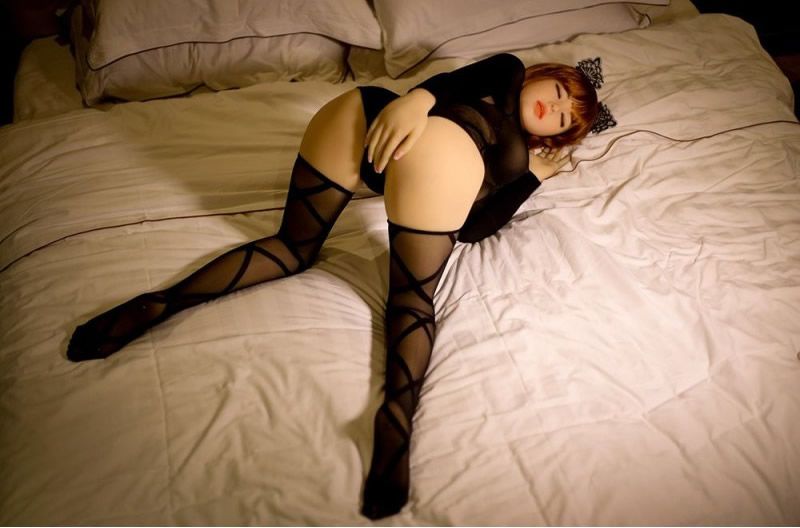 Role plays:
Role play has always been a getaway for couples who feel they need to spice up their sexual routine. Role play with your doll creates room for change for your sex doll. You could have her as a sexy nurse with a skimpy attire today and a naughty teacher tomorrow. Your interaction with your doll would improve and it would not just be plain old 'just fucking a sex doll'. Your sex life will become more interesting because one doll would satisfy all your fantasies.
For role plays, the first thing you need is the right outfit. This involves figuring out what you want your doll to play as. For example, if you doll is playing flight attendant you will need the right props and costume to make it realistic. Also you might want to get the right measurements of your miisoo doll so you don't get tight fitting or loose fitting clothes. While tight fitting clothes would distort your mini sex doll, loose fitting clothes are just a turn off. You would get the right measurement for your doll from the manufactures or the website you got her from.
Once you are done with dressing you would need a script, you could borrow from a TV show or a movie. For example if your sex doll is dressed as a maid you could position her as though she is cleaning and her ass is exposed and then give a doggy. The whole activity will become more fun depending on your creativity.
Photo-shoots:
Photos are memories of beautiful moments we share with loved ones, they are also fun especially when it involves dress ups and changing positions. You could actually use this as a pass time fun activity with your sex doll. If you have a thing for photography you could even go as far as taking your doll out in the open and looking for nice locations to take a photo. Also if you are more comfortable with indoor photography you could try out all positions with your doll without fear of her discretion as you own all the cards (yes! your wish is her command).
To get your photo shoot started just get the outfits ready, get her cleaned, dressed and positioned right. Say cheese!
In conclusion, though your sex doll as the name implies is made for sex, there are other creative fun things you would do with it to spice up your relationship and while away time aside having sex.