Fonda – 163cm Real Live Young Looking Custom Love Doll
$1,799.00 (-28%)
Free Shipping to USA, Discreet shipping.
100% Identical as pictures unless Customized.
Prices include. VAT & Customs Fees
Stock in

USA

, Delivery to your door in 3-7 days!
SKU:
MI057S163C1A
Categories: 1000usd-1500usd Sex Dolls, 161cm-170cm Sex Dolls, 163cm / 5.34ft Sex Doll, Big Butt Sex Dolls, Blonde Sex Dolls, C Cup Sex Doll, Fantasy Sex Dolls, Fat Sex Doll, Fine Love Dolls, Sexy Sex Doll, Small Breast Sex Doll, TPE Sex Dolls, USA In stock Dolls, USA/Europe In Stock
Tag:
Special Offer
Fonda is a blonde custom love doll in search of a life-long partner. She is single and enjoys being a young looking sex doll. Fondais a great swimmer who loves spending her time at the pool, to show off her curves. She is one of the best-looking, realistic lifelike dolls you can find.
She has been out of the game for some time and is trying to get a boyfriend who will turn her into a real live sex doll. Her days of sunbathing at the beach all alone could be coming to an end if only she finds her prince charming.
Fonda's best sex doll video is one where the woman gets her orgasm first. She will give you the love doll blowjob of a lifetime. She is a sultry 163cm life size doll ready to settle down, but only if she finds the right one.
Custom Love Doll Measurements
| | |
| --- | --- |
| Brand |  Irontech Sex Doll |
| Height |  163cm |
| Shoulder Width |  35cm |
| Breastline |  86cm |
| Underbreastline |  71cm |
| Waistline |  62cm |
| Hipline |  94cm |
| Thighline |  51cm |
| Calfline |  31cm |
| Arm |  67cm |
| Leg |  88cm |
| Feet |  22.5cm |
| Weight |  36kg |
| Vagina Depth |  20cm |
| Anal Depth |  18cm |
| Mouth Depth |  13cm |
Skin Color: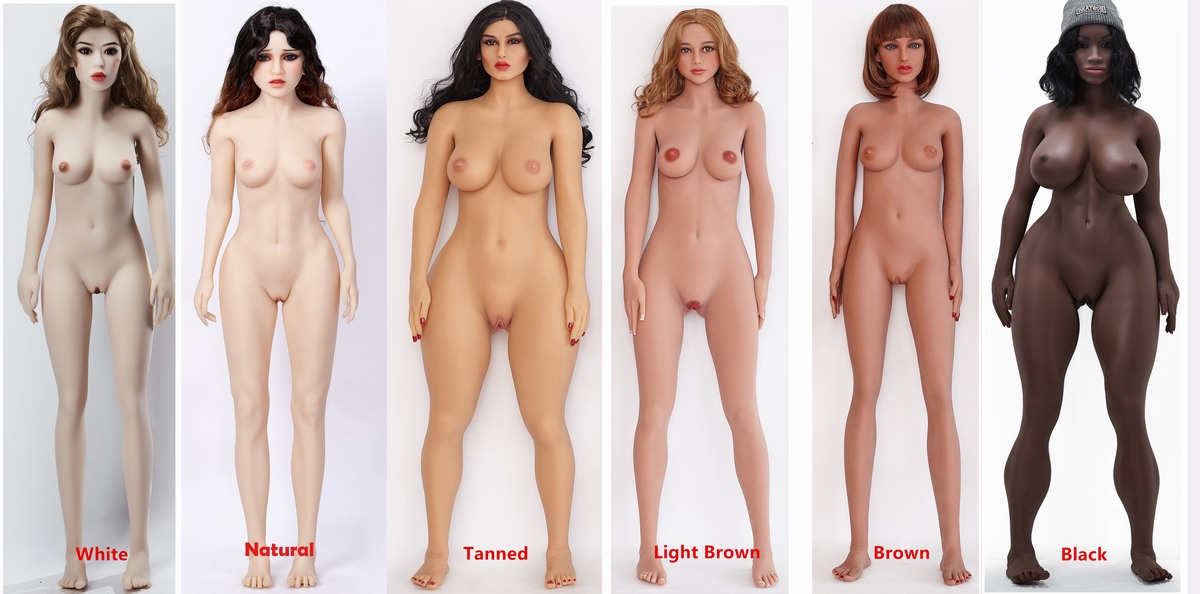 Here Are Some Common Questions
If you have any more questions, please visit our FAQ Page, or send us email, we will reply you within 24 hours
Sex Doll Reviews from Our Verified Buyer
Additional information
| | |
| --- | --- |
| By Breast | Small Breast Sex Doll |
| By Figure | Fat Sex Doll, Big Butt Sex Doll |
| By Genre | Blonde Sex Doll |
| By Height | 161cm-170cm |
| By Material | TPE Sex Dolls |