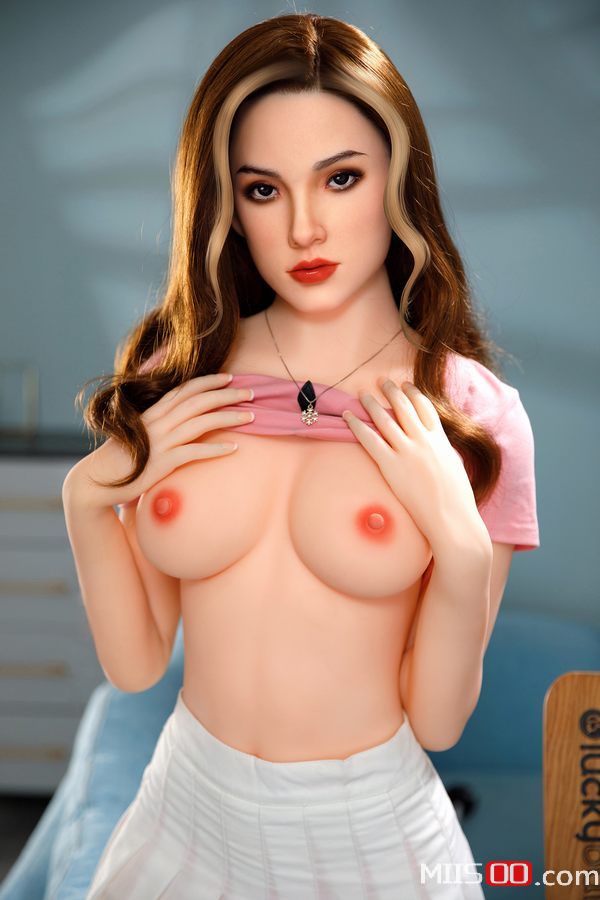 -

36

%
$1,700.00 (-36%)
Free Shipping Worldwide, Discreet shipping.
100% Identical as pictures unless Customized.
Prices include. VAT & Customs Fees
Free Shipping, Fast Shipping Options at Checkout page
Measurements
Material: TPE
Height: 166cm
Bust: 82cm
Waist: 52cm
Hip: 85cm
Net Weight: 33kg
Oral Depth: 13cm
Vagina Depth: 18cm
Anal Depth: 17cm
About The Doll
Never had a Tiffany doll anal special? Don't worry; you're in for a treat! This full size sex doll on display is called Tiffany, and she is the best of her caliber. young and virile, Tiffany is modeled after a college student with an active sex life.
The cheap sex doll is made of the best quality materials and you will rarely find silicone sex dolls this cheap.
The blonde lust doll has the most sexually attractive features, wide eyes that look on the cusp of orgasms, a seamlessly attached head with a removable mouth for easy cleanup, and a thin, lithe body.
Tiff is a flat-chested sex doll with a firm ass that just fits into the palm and jiggles when slapped. The sexy doll also has a tramp stamp right above her ass cheeks, a pleasure to view while you pound into her eager doll ass.
She has three functional holes, a detachable mouth, and vaginal inserts and comes with a washcloth for easy cleanup. We also offer a doll case for her storage – for a supplementary charge.
Here Are Some Common Questions
If you have any more questions, please visit our FAQ Page, or send us email, we will reply you within 24 hours
Sex Doll Reviews from Our Verified Buyer